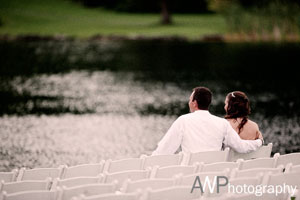 Deciding where to have your wedding is an important choice as you plan your big day. If you are looking for an unforgettable wedding venue near Rochester, NY, consider Shadow Lake Golf Club. Whether you are planning a smaller celebration or a large wedding ceremony, these locations offer many options to accommodate your needs and make your day shine.
Shadow Lake is unlike any of the other wedding venues near Rochester, NY. The scenic lake was once a crushed stone quarry, now filled by spring water, making for a stunning wedding backdrop. View the lake from our large, glass-walled ballroom overlooking the water as you and your guests celebrate your special day. To be near the water, plan your event in our outdoor garden tent with a brick floor and patio for dancing. Shadow Lake offers unmatched beauty and a variety of amenities, making it a perfect choice for your wedding.
Plan Your Event Today!
Contact our event coordinators to help you plan your wedding. Choosing any of our wedding venues near Rochester, NY will make your wedding an event you and your guests will not soon forget.